Carpooling could be the future. Why? The luxury of a private car has been too successful, and it's apparent everywhere you go in the modern world. Traffic congestion, air pollution and widespread parking issues are having a devastating impact on local communities, and it's simply not sustainable.
In 2010, the number of vehicles on the planet reached 1 billion, and that figure is expected to double by 2030. As populations continue to grow, there needs to be a critical change in the way we use transport, and it's already happening in a small way.
The global ride sharing market
The ride sharing market is estimated to be worth $61.3 billion in 2018, and is projected to grow to $218.0 billion by 2025 (at a growth rate of 19.87%). It's becoming apparent to organisations all over the world that the future of mobility should be shared. It no longer makes sense to have thousands of single-occupancy vehicles travelling in the same direction every single day.
"The average vehicle occupancy is 1.4 people," says Silicon Valley Mobility's Sven Beiker. "If you could get that up to two people you'd save almost half of all trips."
Could carpooling solve the problem?
For organisations, it's an obvious solution to workplace car parking issues and localised congestion and pollution. With KINTO Join providing proof of carpooling, organisations can even provide tangible incentives such as priority parking to those who are actively carpooling to and from work.
There is also a growing movement into more flexible transport alternatives which are smarter, more environmentally-friendly and more cost-effective than driving cars. The popularity of electric city bikes and scooters is increasing in cities across the globe. For commuters who live within a few miles of their workplace, it's a no-brainer.
If employers are able to offer e-bikes to their employees, especially those who live within a few miles radius of work, employees can save money and help the environment on their daily commute. In turn, organisations can free up parking spaces and contribute towards a reduction in emissions.
If you're interested in setting up KINTO Join carpooling group or want to implement an active commuter scheme, contact us.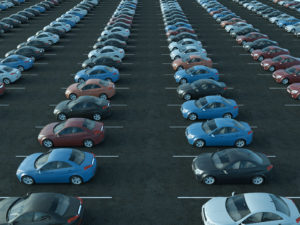 Carpooling has proven to be one of the best ways of reducing your company's carbon footprint. But, what is the best way to get employees to start sharing their commute to work? In an experiment at a large UK airport run by the Harvard Business
Read More »
When you start to think about it, our commuting patterns are illogical. It doesn't make sense that thousands of people are commuting to the same places of work each and every day in single-occupancy cars, causing mass congestion, pollution, and parking issues. Commuting by bicycle
Read More »