When you start to think about it, our commuting patterns are illogical. It doesn't make sense that thousands of people are commuting to the same places of work each and every day in single-occupancy cars, causing mass congestion, pollution, and parking issues.
Commuting by bicycle has become more popular over the years, and now with the rise of electric bikes it makes a cycle commute even more feasible for even those who aren't super fit and cycling-savvy.
Our research shows that 57% of UK employees surveyed would consider cycling to work. Of those, over a quarter would be more likely to cycle to work if they had a pedal-assisted electric bike. For this reason, we want to spread the word about the possibility for organisations to consider an active commuter scheme for their employees.
Using KINTO Join enables you to incentivise and reward individual employees for sustainable commuting. Thanks to our app's verification technology, you can get a proof of all recorded commutes by bicycle.
This means your organisation also gets data about the accumulative CO2 and NOX savings that have been made, as well as the number of cars you've helped to take off the road.
Key benefits of a KINTO Join active commuter scheme:
Reduce pressure on your workplace car parking
Contribute to your organisation's sustainability objectives
Incentivise and reward your employees for sustainable commuting
Realtime data on carbon savings and other sustainability targets
Get real-time data on carbon savings, number of cars taken off the road and more
Promote a healthier, happier workforce
Help employees to save money on their commute
Contribute to a greener planet
Talk to us to discuss a more sustainable commuting scheme for your organisation.
Carpooling could be the future. Why? The luxury of a private car has been too successful, and it's apparent everywhere you go in the modern world. Traffic congestion, air pollution and widespread parking issues are having a devastating impact on local communities, and it's simply
Read More »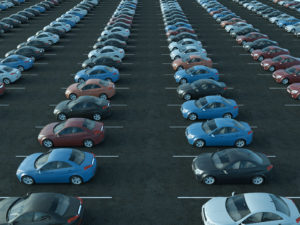 Carpooling has proven to be one of the best ways of reducing your company's carbon footprint. But, what is the best way to get employees to start sharing their commute to work? In an experiment at a large UK airport run by the Harvard Business
Read More »